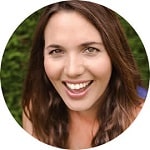 Written by Lucille Abendanon
Lucille is a freelance writer, 15 year expat and mother of three children.
In this article, we explore how to keep in touch with family and loved ones you leave behind.
It can be a scary thought, leaving your family behind and moving across the world. Perhaps your parents live close by and pop in daily. Perhaps your whole family live in the same town and you take it for granted that you'll see each other at least once a week. Many people hesitate to move abroad because they worry what leaving close family and friends behind will do to the relationship.
Lucille has been through this, and whilst the decision to leave loved ones can never be made lightly, she feels the lines of communication and the closeness you share in person can absolutely remain open and strong. The key is to bring loved ones into the everyday and there are a number of ways to achieve this. Here are some top tips for remaining in contact with friends and family.
Send letters
Remember when letters were the only way of communicating with loved ones who lived far away? In those days even phone calls were often expensive or unreliable. Nowadays our children hardly know the joys of letter writing, or of receiving a letter in the post. Writing letters to grandparents or other family members your kids are close to is a lovely way of keeping the lines of communication open.
Younger kids can draw pictures, older children can write about their adventures and impressions of life in a new country. It's a lovely way to slow down and think about the person you are writing to. Create a routine around writing and posting letters, but keep it fun so the kids remain enthusiastic. It's tempting to shoot off an email, but the time and energy it takes to write and post a letter creates a lasting bond.