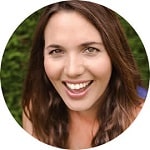 Written by Lucille Abendanon
Lucille is a freelance writer, 15 year expat and mother of three children.
In this article, we explore five ways in which your child will surprise you and exceed your expectations as they embrace life abroad.
As you embark on your life in a new country your children will encounter new cultures, new languages, and new attitudes, which will have a direct impact on their development, how they view the world and themselves in it. Your children will become Third Culture Kids (TCKs), the term used to describe people who have spent a portion of their formative childhood years (0-18) in a culture different to that of their parents.
You'll see your children start new schools, make new friends, perhaps struggle to find their stride in the beginning. And then you'll see them flourish. In this article we look at five things you'll have to adjust to about your TCK.
1. Resilience
Your children will show you how incredibly resilient they are. They'll start a new school, make new friends, and create a rich life. They'll overcome obstacles, face their fears, stumble along the way, yet ultimately ride the ups and downs of expat life like pros.