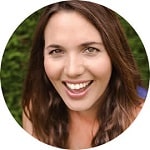 Written by Lucille Abendanon
Lucille is a freelance writer, 15 year expat and mother of three children.
In this article, we examine the challenge of preparing children for their first big move.
Moving abroad with kids can seem like a minefield of unknowns and pitfalls. Will they settle? Will they make new friends? Will they adjust to being surrounded by a new culture and language? As parents, we naturally place our children's wellbeing ahead of our own, and their happiness is a huge part of a successful relocation.
The process of settling your children begins even before you touch down in your new country. You can begin to create anticipation and excitement in the months and weeks leading up to your departure so that your children look forward to the move as much as you do.
Educate your kids about their new home
Show your kids pictures of their new country
Find out interesting facts about their new home that align with their interests and talk about them. For example, perhaps your new country is known for its good beaches, or has a good sporting culture. Perhaps the sun never sets in summer. Try to identify the novel and exciting new experiences that will animate your child.