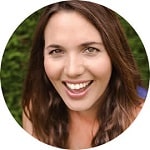 Written by Lucille Abendanon
Lucille is a freelance writer, 15 year expat and mother of three children.
In this article, we explore the attributes adult third culture kids bring to the global economy.
As expatriate parents raising our Third Culture Kids (TCKs) in foreign countries, we worry that our choices today may negatively impact our kids in the future. Uprooting our children, moving them far from home to grow up abroad can seem like a bad idea, but research has shown that adults who spent a portion of their childhood outside their home country exhibit qualities that are much sought after by global companies.
In our increasingly globalised world, companies are looking to employ people who are culturally sensitive, who think outside the box, are adaptable and take initiative, all qualities exhibited by many TCKs. In our earlier article 'Five ways your Third Culture Kid will surprise you', we highlighted some of the positive aspects of raising your children abroad.
The unique attributes of Third Culture Kids
A study of Adult Third Culture Kids (ATCKs) conducted by Dr Ruth Useem (considered to be the founder of TCK research), and Dr Ann Baker Cottrell (Professor Emerita of Sociology at San Diego State University), reveals how growing up abroad can positively impact our kids' lives as adults. The study gathered information from 700 individuals aged between 25 and 90 who had lived outside of their home country for at least one year. Of the 604 respondents, most had lived abroad for a significant part of their childhood.