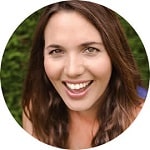 Written by Lucille Abendanon
Lucille is a freelance writer, 15 year expat and mother of three children.
In this article, we explore what to expect if you decide to repatriate and provide some advice for a successful return home.
When considering whether or not to move to a new country, the effects of repatriation are often not taken into account. Yet returning home after years spent living abroad is a transition in itself, and can sometimes be unexpectedly challenging. Repatriation may occur for many reasons, perhaps your children want to return home to finish secondary school or go to university; perhaps after growing up abroad they want to return to their roots; or after years spent living abroad you decide it's just time to go home.
Lucille repatriated after living in Asia and the Middle East for nine years, and says about her experience, "We tend to do lots of preparation before we move abroad, we research our new country, read up on the emotional pitfalls of expatriate living, prepare ourselves as best we can with regards to what to expect, but the same rigor is not given to repatriation. It's like taking birthing classes but not learning how to care for the baby once it arrives. No-one thinks they'll need support going home. We think that going home will be natural. Yet speak to anyone who has been through repatriation and you'll realise just as much preparation is needed."
Lucille continues, "but what we don't realise is that although the place remains the same, we do not, and so slotting back in where you left off is almost always impossible. You realise that you no longer quite fit in."
Some issues to be aware of include: feeling sad that your international life is over; feeling out of place even though everything is familiar; resenting that people don't show much interest in your years spent abroad; and a feeling that the 'magic' is missing. For repatriating Third Culture Kids (TCKs), the reality of being a hidden immigrant can be a real stumbling block. Your kids look like everyone else at home, they sound like everyone else at home, but on the inside they are completely different, changed by their time abroad. For kids that were born abroad and/or have spent their early years abroad your home country may be unfamiliar to them so the concept of 'home' will become more complex.