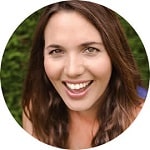 Written by Lucille Abendanon
Lucille is a freelance writer, 15 year expat and mother of three children.
In this article, we discuss some of the common signs that could indicate your child is having difficulty adjusting to their life abroad. We also provide some expert tips to help your child cope.
When you make the decision to move abroad, your first thought may be 'what effect will this move have on my kids?' Living abroad can be a wonderful experience for your children. They'll be exposed to different cultures and languages, they'll broaden their worldview, become more culturally sensitive and empathetic and learn to be resilient in the face of change.
However, there is an adjustment phase, and all children need to be guided and supported through this, either by their parents, or in cases where the child is not settling, a professional.
Moving to a new country is an exciting yet stressful time. There's so much to organise, so much to do and never enough time. During these times it's important to remember that you're not the only one going through a transition. Your children are too, and they may process change very differently to you, or be too young to verbalise their feelings. It's therefore important that you pay close attention to any new behaviour or patterns appearing, as it may be a sign of transition stress.