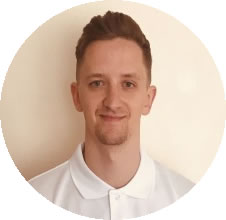 Written by Thomas Rothwell
Tom is a qualified sports nutritionist and mental health first aider.
Have you ever had those continuous thoughts of 'I can't wait to sleep tonight' or 'I'm ready to get back into bed' throughout the day? But, as soon as your head hits the pillow your mind appears to go into overdrive with thoughts like 'what have I forgotten to do today?' or 'what do I need to do tomorrow?', or just feeling frustrated that you can't fall asleep? You're not the only one - around 50% of us don't get enough sleep!
Sleep should be spoken about in the same light as physical activity and nutrition when it comes to our health and wellbeing. To put this into perspective, poor sleep is associated with fat gain, diabetes, heart disease and reduced productivity and mental skills.
So, what can we do to help improve our sleep? Well, good question! Mindfulness can help. By practicing mindfulness, we can improve both our mental and physical health, which in turn can help us to improve our sleep. You can find out more in our benefits of mindfulness article. Let's get started - below are some mindfulness strategies which could help you switch off and catch some much needed Zzz's.