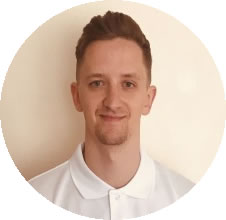 Written by Thomas Rothwell
Tom is a qualified sports nutritionist and mental health first aider.
Do you generally bury your head in the sand when it comes to a health concern? When considering men's health, a good place to start is the fact that three quarters of men will put off going to the doctors when showing signs of illness, with a quarter of guys saying it's because they don't have time – of course, this approach comes with some risks. The World Health Organisation estimates in 2018 that 41 million (or 71%) of all global deaths were premature and due to non-communicable diseases, such as diabetes, cancers, cardiovascular disease and chronic respiratory diseases. These are conditions that can be monitored, managed, treated and even avoided by visiting a doctor and making some lifestyle changes.
With this in mind, what should we be looking out for, guys?
1) Prostate and Testicular Cancer


Prostate Cancer
One of the biggest threats to a man's health is prostate cancer. According to the World Cancer Research Fund, there were 1.3 million new cases of prostate cancer in 2018 – broken down, that makes 3,500 new cases every day.