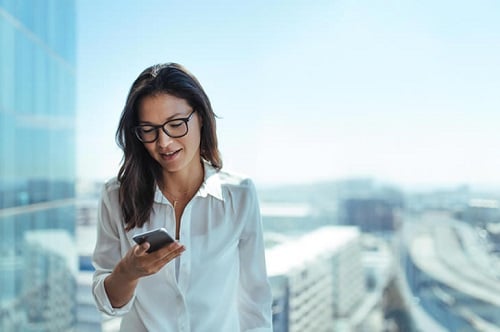 Not already receiving our news?
It's quick and easy to sign up to receive our global news briefings.
If you caught our April edition of Amplify Global News, you'll already know that we've been trialling a customer feedback tool, Stella Connect.
Stella Connect, an instant customer feedback tool, is helping us to deliver meaningful improvements to our member support services. Every comment and rating given by our members are monitored, read and acted upon. From rewarding Personal Advisers who've gone above and beyond, to implementing training in cases which could be improved upon, Stella Connect helps us to enhance our day-to-day service, leading to a better member experience.
How has the trial been received?
Since the start of the trial in March 2018, we've had some great feedback from members who've interacted with Corporate Clients and Customer Online teams. The responses have been so useful to us that we've decided to roll Stella Connect out as a permanent feedback tool across these teams.
But we're not just interested in hearing what our members think. Our intermediary network plays a vital role in our business, and we want to ensure that we're doing everything we can to support you. That's why we're now inviting you to let us know what you think.


Tell us what you think
From June, your contacts in our retention and sales teams may request a minute of your time to let them know how they're doing. Feedback should take no longer than one minute to give, and you won't be asked for a rating more than once in a 28-day period.
As with our member feedback, all comments and ratings will be monitored. You can choose to recommend a reward for those who've helped you, and we'll make sure that we're addressing problem areas.
Want to know more?
For more information about Stella Connect and how your insights shape the way we work, speak to your AXA representative today.
The information in this article is correct at the time of publishing.
For intermediary use only.