Our focus is to help your clients use the opportunity of their global lifestyle, to grow.
In 2021 we launched new products, introduced new insurers to our panel, and provided worldwide support for your clients with new virtual services, like Mind Health1. And we did all this whilst providing top-level service to customers across the globe2.
2021 highlights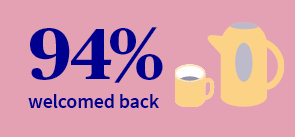 Our customisable plans are built on the latest industry insights and customer feedback, equipping us with the knowledge to meet the unique needs of your clients' businesses.
In 2021, around 94% of the employee groups we take care of, chose to continue their cover with us into 20223.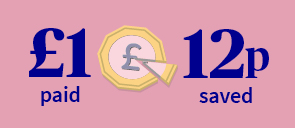 For every £1 we paid in claims, we're estimating a saving of 12p through our fraud detection and claims risk activities4.
All this is done behind the scenes quickly and efficiently – meaning we were still able to pay over 88% of claims within three days, and over half are paid in one day or less5. Plus, the savings we make all add up to savings we can pass on to your clients through stable premiums.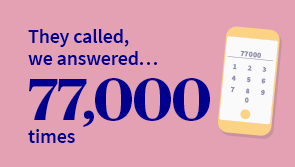 When it matters most, we're here for our customers. This year, we answered more than 77,000 customer calls within an average of 38 seconds6.
So, whether they're in Helsinki or Hong Kong, our award-winning customer service team are available 24/7 to talk through any questions or concerns customers have when they call us – no matter how long it takes.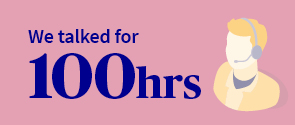 We consulted our intermediary panel about some exciting changes to our products and services, and discussed changes we can make to improve the ways we work together.
With over 100 hours spent with the panel7, we've taken their insights and are working to create tangible changes to make it easier for you to sell.
How we've grown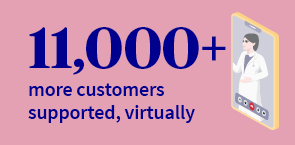 Even more customers are being supported by our Virtual Doctor and Mind Health services8.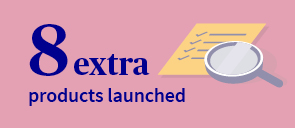 Even more products launched through our expanded insurer panel. By working with AXA XL, we've unlocked even more solutions to best meet your clients' needs.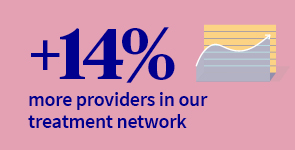 Even more providers in our AXA Select treatment network, with a projected growth of 14%9.
For more information about our 2021 journey, download the infographic.
The information in this article is correct at the time of publishing.