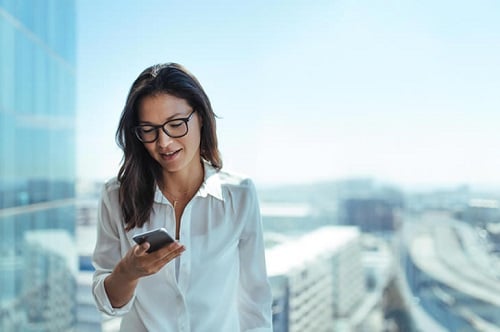 Not already receiving our news?
It's quick and easy to sign up to receive our global news briefings.
We launched our international Tailored Business Plans in 2017, providing adaptable solutions for clients looking for international healthcare cover, for mid-sized schemes. We've been listening to your feedback about the flexibility of cover for smaller corporate groups. Because of this, we're now accepting groups of 50-150 lives on our Tailored Business Plans.
What are Tailored Business Plans?
Your clients can tailor their solutions to suit specific employee needs. With a Tailored Business Plan, ensure your clients can get cover that works for them, no matter their size:
Opt to raise or lower allowances on key benefits
Choose to mix levels of cover
Spread the population across two of our most popular plans - International Health Plan & the Islands Health Plan
These tailoring options mean businesses have more flexibility in the level of cover they can choose for their employees - whilst providing those employees with a benefit they really value.
Adding value for international assignees
Our 2017 World of Work report highlighted the appetite for international health insurance amongst international assignees. 55% of those surveyed valued international health insurance as a top 5 benefit they want from their employer. When asked what benefits international assignees would most like their company to supply, international health insurance (covering more than one country) came second only to accommodation. International private medical insurance through a Tailored Business Plan is a great way for employers to provide an attractive incentive for international assignees, as well as helping to protect the costly investment of sending employees abroad for business.
Why choose a Tailored Business Plan?
As well as providing employees with extensive healthcare cover benefits, your clients' businesses can benefit too. With a Tailored Business Plan, you can offer your clients:
Transparency with an annual management information dashboard, allowing you and your clients to see which benefits are being used, and which aren't
Protection with specific stop loss cover, guarding your clients' premiums from the impact of high individual claims over £35,000/€44,500/$56,000
Sustainability through our profit share arrangement, meaning your clients could receive money back upon renewal
Flexibility of benefits by tailoring key benefits and allowances to suit employees' needs, whilst helping your clients to control costs
So what's changing?
As well as lowering the group size limit, the way profit share works is changing too. After the first two years, if your clients' total claims are less than 75% of attributable income paid so far (total premium, less tax and commission), they'll receive 50% of the difference back upon their third year renewal. This continues every two years thereafter, provided they meet the criteria.
For more information on the flexibility of Tailored Business Plans, visit Amplify.
The information in this article is correct at the time of publishing.