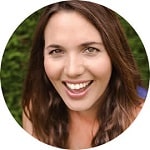 Written by Lucille Abendanon
Lucille is a freelance writer, 15 year expat and mother of three children.
In this article, we explore what makes a place good to bring up children and discuss the articles and studies that have made claims about the best (or worst) places.
When you make the decision to move abroad, be it with the backing of your employer or under your own steam, your first thoughts may be: where is the best place to raise a family? What is it like to live there? How will my family life be enhanced? How will my children benefit? So you hop onto Google to try and get a sense of how life would be in a new country.
One of the things you'll come across in your online exploration is surveys that rank countries according to feedback gathered from thousands of respondents already living abroad. You want to find the best expat location that fulfils your requirements, that has the mysterious x-factor, and so your first instinct will be to look at which country is ranked number one. Perhaps you'll look at the top three. But these rankings should not be used as a blanket judgement.
Personal preferences and requirements should always be your first consideration, regardless of what the list says. For example, Thailand and South Africa tend to rank quite low, yet as someone who has lived in both, Lucille thinks it's perfectly possible for your children to have a fantastic upbringing in either of them. It just depends what you need as a family. There's no one size fits all list, and so whilst these rankings do serve a purpose, don't give them too much weight when making your decision.
In this article we look at the following surveys, and then speak to expats about whether their experiences match the survey rankings.