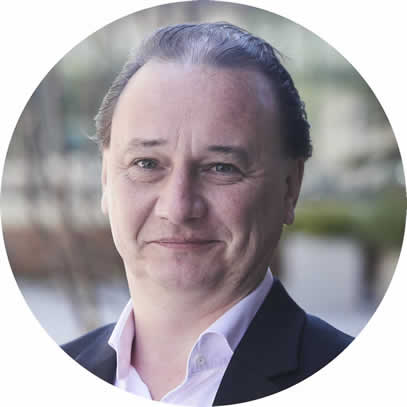 Written by Laurent Pochat-Cottilloux
Global Head of Health Reinsurance Partnerships, AXA - Global Healthcare.
The notion of medical tourism, or travelling abroad specifically for medical treatment is a growing trend. As the capability of medical technology marches ever forwards, some countries inevitably begin to move ahead of others in terms of the standard of treatments available. As a result, medical insurers are seeing a surge in demand for private insurance policies that offer cross-border health cover.
This market is gaining such traction that it is currently estimated to be growing by 15%-25%1 per year, depending on the region. While it's difficult to put a figure on the financial value, chiefly because international travellers aren't asked at immigration points if they are visiting to receive medical attention, some forecasts suggest that the industry could be worth as much as US$143.8bn2 globally.
We see this as an unprecedented opportunity. The challenge now for the insurance industry is identifying who might need to buy a policy that covers international travel specifically for medical treatment, and why.
Most packages are "bottom-up" and demand-driven for local nationals, who are upgrading from a health insurance policy that covers only domestic treatment to one that is international. These people tend to be members of the middle-class, in economies where health insurance is affordable but the current status of medical technology means that travelling elsewhere is the best option for certain treatments.
As the improved quality of treatment in another country is often more expensive than that which patients might receive at home, many will find an all-encompassing insurance policy to be hugely appealing. Medical tourists do sometimes go down the route of paying for treatment out of their own pockets. However, this usually happens if they are seeking treatment such as cosmetic surgery which are not typically covered by health insurance policies.
Given how many variables need to be taken into account when creating a health insurance plan, every case will be different and it should come as no surprise that pricing a cross-border medical insurance solution can be extremely difficult. Considering where the patient is based and how likely they are to require treatment isn't enough. We need to look at a number of different countries nearby to assess which will provide the best treatment for certain conditions, where the best medical centres are and which country can provide these at the best cost. Cultural factors must be considered, too. Undergoing medical treatment or surgery can be a nerve-wracking experience and patients will be more at ease if they can visit a hospital where they are treated in their native language.
Furthermore, we need to assess how difficult it is to physically travel to those countries. Cross-border travel in an area such as the European Union, for example, is a much simpler process than intercontinental travel between, say, America and Singapore, whereby a visa will be involved. This would be an important consideration for a one-off trip but, if a patient has a condition that requires regular check-ups and further treatment, the logistics of travel are essential.
We also have to be mindful of the cultural impact of how people in in different parts of the world approach actually buying their health insurance as this can vary greatly but will still drive an insurer's sales and marketing strategy. For example, while policies might be acquired through brokers, agencies or are supplied as an employee benefit in certain countries, it might surprise some people to hear that in others health insurance can be bought through organisations such as a bank.
Even with up to 14 million patients travelling for treatment every year3, medical tourism is still a fairly niche industry. However, with continuing medical advancements and international travel for work and leisure becoming more commonplace, I think it's safe to say we will continue to see a rise in patients looking overseas for medical treatment.
The information in this article is correct at the time of publishing.
12016 Patients beyond Borders: http://www.patientsbeyondborders.com/medical-tourism-statistics-facts
2By 2022. Allied Analytics LLP "World Medical Tourism Market – Opportunities and Forecasts 2015-2022: https://www.alliedmarketresearch.com/medical-tourism-market
32016 Patients beyond Borders: http://www.patientsbeyondborders.com/medical-tourism-statistics-facts